We deeply value development of people-to-people connection.
Our sales policy is to respond quickly and faithfully to
your needs through continuous two-way communication with
you for your company's further growth.


Quick response and service
We willingly coordinate users with manufactures closely to
realize your needs.
We provide complete after-sales service with speedy and
flexible efficiency.
If you need rental system, please do not hesitate to consult
with us.


Calibration & Repair services by Kohseisha Co.,Ltd.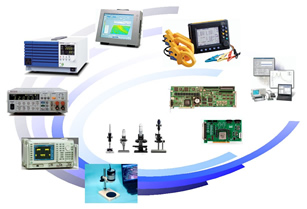 Company Profile

Registered name
Hodaka Electronics(Thailand)Co.,Ltd.
Date Established
April, 2007
Capital
4 million baht (as of January 2011)
Account End
Dec.
Number of
employees
10 (as of Mar. 2011)
Thai Staff 8, Japanease Staff 2
Tie-up company
(Calibration &
Repair)
Kohseisha Co.,Ltd.

Office

23/42 Sorachai Building 16th Floor Soi Sukhumvit 63
Sukhumvit Rd., Klongtun Nuea Wattana Bangkok 10110
TEL:02-7269075-77 FAX:02-7269078

( Eastern branch )
134/147 Neoliving Condo, Moo 3. T.Bowin, A.Sriracha dirtrict, Chongburi 20230
TEL:038-058021 FAX:038-058020

Contact Us

Tie-up company (Calibration & Repair services)
Kohseisha Co.,Ltd.
60 Pattanakam Soi54 Suaniuang Bangkok 10250
TEL:02-3202980 FAX:02-7226126
Company History (Japan and Thailand)

1967
Established Hodaka Denshi Co.,Ltd. in
Yokohama City and started to sell electronic
instruments as a principal product.
1972
Opened Kansai Sales Office in Osaka.
1979
Opened Tokyo Sales Office in Hino,Tokyo.
1981
Opened Kyoto Sales Office in Fushimi-ku,Kyoto.
1983
Opened Nagoya Sales Office in Naka-ku,
Nagoya.
1984
Opened Atsugi Sales Office in Atsugi,Kanagawa.
1993
Opened Mie Sales Office in Tsu,Mie.
2001
Acquired ISO14001 certfication by JAB.
2002
Established a subsidiary, Hodaka Denshi
Trading in Zong Shan, in China.
2003
Established an affiliate company, Hodaka
Trading(H.K) in Hong Kong
2005
Established Observation & Imaging section
and Overseas area section in Yokohama.
2007
Opened HODAKA ELECTRONICS (THAILAND)
CO.,LTD. in Thai.
Opend SHANGHAI HODAKATRADING CO.,
LTD. in China.
2015
Opened HODAKA ELECTRONICS (THAILAND)
CO.,LTD. Eastern branch
Our Products Line & Services
T&M(Test & Measurement)
Electronic measuring instrument/Power Supply/Electronic load/Transformer/
Testing machines/Environmental testing equipment
O&I(Observation & Imaging)
Digital Microscope/Automatic Visual-inspection Equipment/X-ray test/Hi-speed Camera
C&C(Computer & Component)
Various Computer(Parsonal/FA/Panel/Card/Boad/Other)/Computer Peripherals/
Various I/O Boad/Real-time simulator/Various Software
Calibration & Repair service
Management: Quality system based on ISO/IEC 17025: 2005 by Kohseisha
Related & Aassociate Company
Related companies
Hodaka Denshi Co.,Ltd. ( http://www.hodaka.co.jp/ )
( Head Office )
834-2,Bukko-cho,Hodogaya-ku,Yokohama 240-0044
TEL +81-45-331-9302 FAX +81-45-333-9257
( International sales )
834-2,Bukko-cho,Hodogaya-ku,Yokohama 240-0044
TEL +81-45-339-5566 FAX +81-45-339-5568
( Office in Japan )
Yokohama, Atsugi (Kanagawa), Tokyo, Nagoya ,Mie, Kansai (Osaka), Kyoto, Okayama
Overseas Subsidiary
(China)
SHANGHAI HODAKA TRADING CO.,LTD.
Post-No:200336 601B Room. No.2 Building No.641 Tianshan Rd.
Changning Shanghai China
TEL +86-21-52068971 FAX +86-21-52068973
( Zhongshan regional office )
Post-No:200336 601B Room. No.2 Building No.641 Tianshan Rd.
Changning Shanghai China
TEL +86-21-52068971 FAX +86-21-52068973
( Dalian regional office )
Post-No:116021 Room19, 10th Floor, No.350 Minquan Rd.
Shahekou,District, Dalian
TEL +86-411-84506301 FAX +86-411-84506301